Never falling off, safe and reliable.
Today's school safety related to the healthy growth of the next generation, the well-being of millions of households, and the whole society can be related to the prosperity and stability.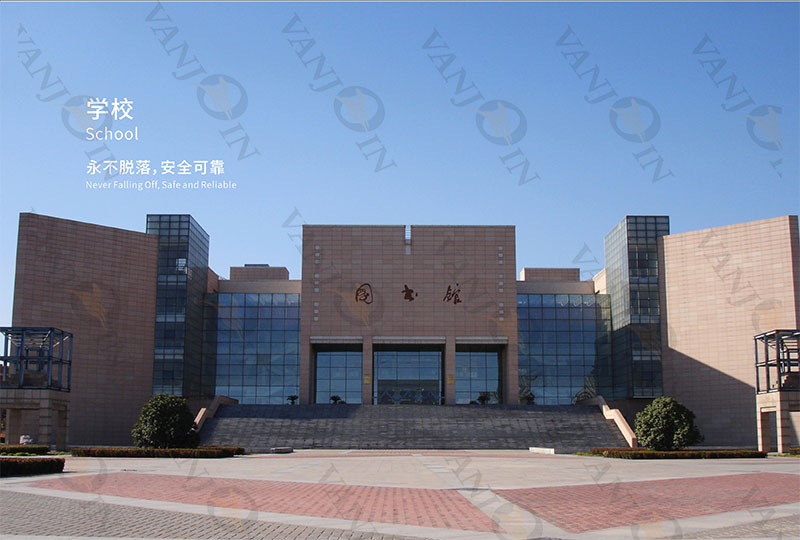 The state attaches great importance to the safety of the campus building, has banned the use of ceramic tile for wall decoration. The new material Vanjoin flexible tile is the ideal choice of mordern campus decoration, with the outstanding features of lightweight, flexible, safe, anti-seismic, fire resistant, waterproof, anti cracking, impact resistant and short construction period.